We held "For Starting Adventure Workshop" for two days in Myoko City Culture Hall. (July 27&28, 2019)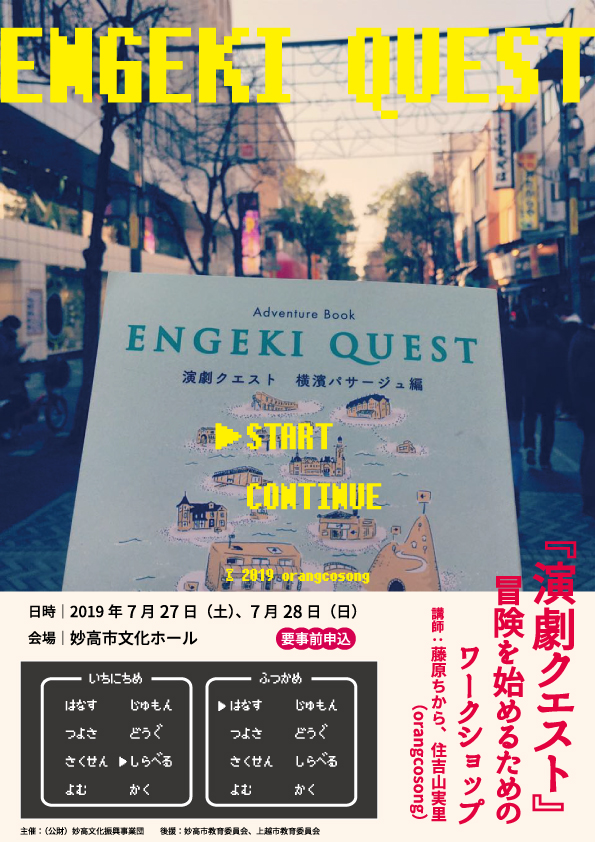 We focused on the important points "research" and "communication" during the creation process of "ENGEKI QUEST", so conducted the following two types of workshops.
"Kamikakushi" Workship
The participants hide papers written some instructions, then another participants look for them. It's an attempt to recognize (direct) ordinary life as a strange atmosphere. On this day, we explored various places in the hall where we cannot usually enter.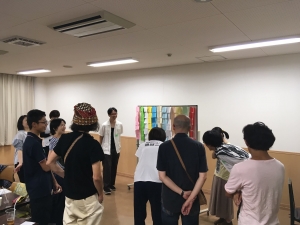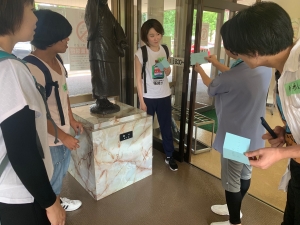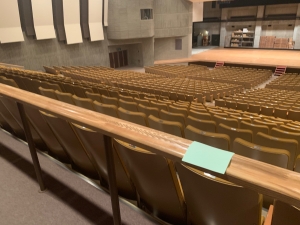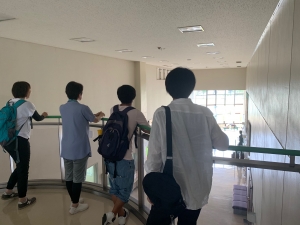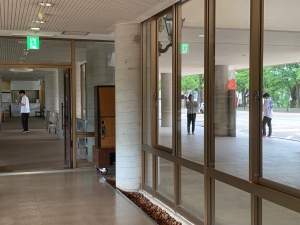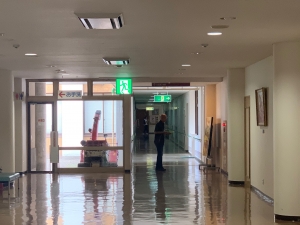 "Interview" Workshop
During the creation process of ENGEKI QUEST, it's important to listen to people and create conditions that stories naturally born. On this day, we used various methods to try out one-on-one listening experiences.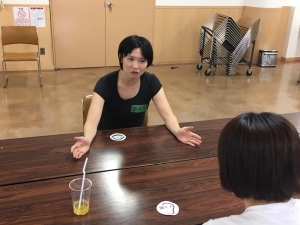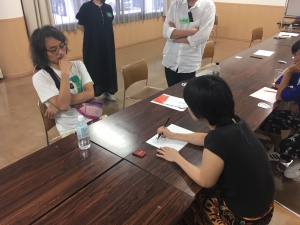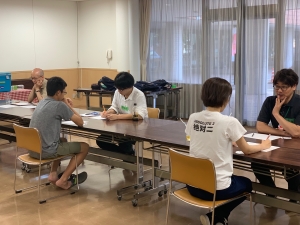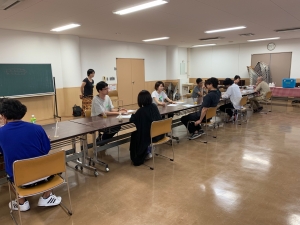 After the workshops, we had parties and talked with the participants. These workshops will be developed in the future!
Offer: orangcosong (at) gmail.com